Why having Emotional Intelligence is vital for your Academic year
February 23, 2018

Posted by:

khanyie dlamini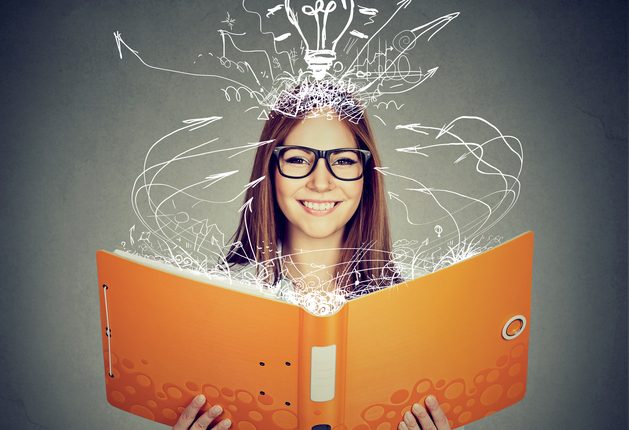 The decision to study is one that may come with some tests but it is a worthy investment. As long as you are enthusiastic about learning and bettering yourself, you can overcome the obstacles you face. As you begin your educational year in 2018, it is critical to adapt emotional intelligence for the best learning outcomes.
The reality is that while students study they can encounter various kinds of difficulties. Their focus is an essential part of them completing their studies and it is important for them to not lose sight of this. Here are some of the examples of common challenges that students go through:
Transition issues- change from high school to senior learning environment
Pressure of studies
Difficulty with certain subjects
Lack of communication with lecturers
Not being well-equipped during lectures
Being unclear of what to expect for examinations
Have a hard time making friends and socialising with others
Not have a pleasant accommodation stay, which can lead to lack of enthusiasm to study
And so much more…
Now you may wonder how emotions may influence the mental outlook on these situations or how it impacts on their performance.
Well, the impact is real and it can even dictate whether a student completes their programme or not. This is where the value of having emotional intelligence comes in. With this attribute, students can manage any obstacle thrown at them during their study career with greater maturity and understanding.
Why exactly do Students need Emotional Intelligence?
Emotional intelligence is the ability to be fully aware of your emotions and have control over them. Having this balance empowers students to make good decisions and to react better in circumstances that are thrown at them.
When they are aware of their feelings and have more control of how they handle situations, they are likely to deal with problems effectively and have a superior learning experience.
Here are some practical ways that students can develop emotional intelligence so they are able to successfully complete their studies.
Understanding your Emotions and Empathising with others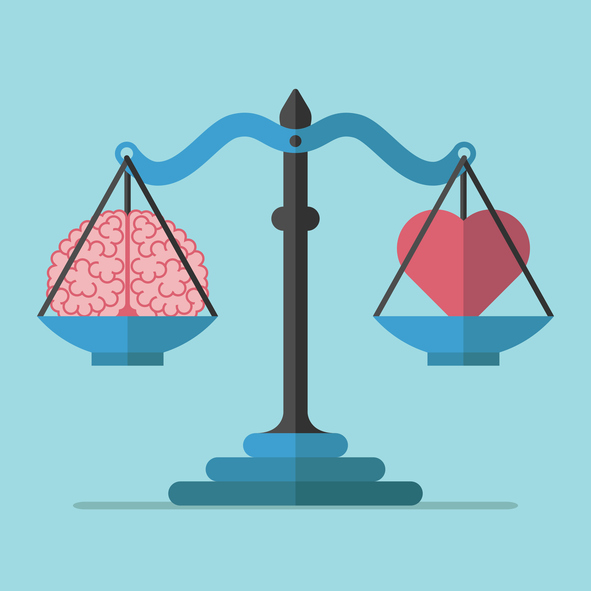 Image source: iStock
When you're able to manage your emotions, you learn not to be controlled by them. This means that you are not reactional but you learn to put your emotions aside and think objectively. In this way, you can be receptive to constructive feedback from lecturers or fellow students and instead, use this to get better.
When you're too emotionally driven, it hinders you from understanding the perspective of others. On the other hand, if you have developed emotional stability you learn not to take things that occur personally. Your objective view allows you to be receptive to the insight of others and to learn from them. This strength also allows you to communicate your own thoughts well.
When you're emotionally aware, you are considerate of others and it helps you to connect with others. Your interactions become better and it enhances your social skills.
It helps you stay focused
When you are emotionally sound, you are able to keep your eyes on the big picture. You focus your attention on doing well and passing your subjects so you can graduate.
The passion that you have to obtain a qualification will fuel your ambition to work hard and will allow you to concentrate on your studies. With this in mind, you will not be demotivated by the shortcomings that you come across in your path.
It Impacts on the Academic Performance of Students
Having emotional intelligence boost a student's mental health and allows them to perform at a higher capacity. Students are more receptive to what they are learning and are able to manage their tasks efficiently.
Students with emotional stability are generally able to cope better with the pressures that studying can present to them. This can be pressures of examinations, college life and so on that can overwhelm students. Having emotional intelligence will influence how they plan their studies better to manage the pressure and become high achievers.
How being Emotionally Prudent Helps you Professionally
Emotional intelligence is an important aspect that even influences your professional growth. This ultimately affects your performance and willingness to do more as a student. As you improve this attribute, you even prepare yourself for your career life. When in a work environment, the ability to use your emotional intelligence tactfully can definitely benefit your career goals.
Emotional intelligence is a beneficial ability to have even in the workplace and it is something that organisations value. The workforce realises that emotionally intelligent individuals know how to prioritise meeting their goals and dealing with their co-workers in a positive manner.
About the Author: Khanyie Dlamini 
Content Creator at Educor Holdings
As a writer in the education sector I am passionate about nurturing people in their careers, wellness and personal growth. I focus on a variety of illuminating topics that are helpful to people's growth and success. I hope to inspire people to feel motivated to live up to their full potential and know they can have an optimistic and prosperous life. My intention is to contribute to an empowered nation that makes great choices and positive change.
Personally I enjoy the world of fashion and keeping up with the trends. I have great interest in digital trends and the impact of social media in today's world. I enjoy learning from other creative people. I value having purposeful relationships with people who have great visions that align with my own.