A New Upmarket Educational Facility for Central Technical College Durban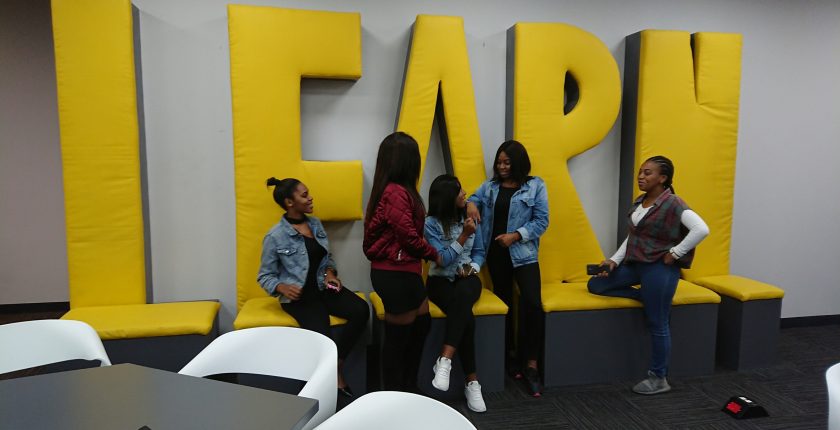 By Ashmika Chottu
Central Technical College Durban has relocated and upgraded to a twenty-first century educational facility situated on Durban's popular Pixley Ka Seme Street recently.
Boasting a brand new and improved open plan design which allows for quick and easy movement between lecture venues, the new campus has been the talk of the town.
Fully fitted computer and media labs equipped with the latest technology, top-of-the-notch engineering workshops, spacious lecture venues and creative chill areas are the main highlights of the brand-new campus.
General Manager for Central Technical College, Julian Govender said, "The new facility has sparked a renewed enthusiasm to study by students. I see a sense of pride amongst the students. They are very comfortable with the new campus and have adapted well. The news of this upgraded facility has also been welcomed by parents. Being in an environment that exudes positivity impacts the mind of young impressionable learners. This campus has set a new benchmark in the tertiary education sector."
Central Technical College has always strived for their students to experience only the best of the academic and practical layers of education. With the new facilities, they can easily achieve this goal. The campus is also situated near taxi and bus stops offering easy accessibility to transport facilities for students.
"No words can explain how happy I am," expressed a second-year Diploma in Business Management student. Simangele said that she is extremely excited that they have a new campus. "I really look forward to coming to campus every day. My first day at the new campus I was in complete awe of its beauty. I couldn't control my excitement. I wanted to see the entire campus so I walked around and visited every level. I got lost in between but eventually found my way. The lecture rooms are so spacious and my friends and I love hanging out at the cafeteria. We simply love it."
Much like Simangele, the Central Technical College management and staff are equally excited and are really enjoying making use of the new facilities.
Brand Manager for CTC, Tracy Govender said that working with the new campus look and feel was exciting and she is so proud that the students are enjoying it. "The new campus aims to provide our students with all the facilities that they require to make their academic journey fun and memorable. The friendly vibrant atmosphere complements their lifestyle and we look forward to many more successful years at this new campus."
Central Technical College offers specialised programmes in a variety of fields that focus on providing students with the foundational skills they need. It is a fully accredited private, tertiary institution that specialises in equipping students in the foundational skills in the fields of Engineering, Management and Humanities.
For more information on Central Technology College Durban call 031 3074008 or visit www.ctc.edu.za for more information on other branches and the range of courses.